2016 美国 美国国家航空航天局 - Synthesis - NASA Data Visutalization 4K超清下载
时间:
2016年03月30日
来源:
高清电影下载 |
下载地址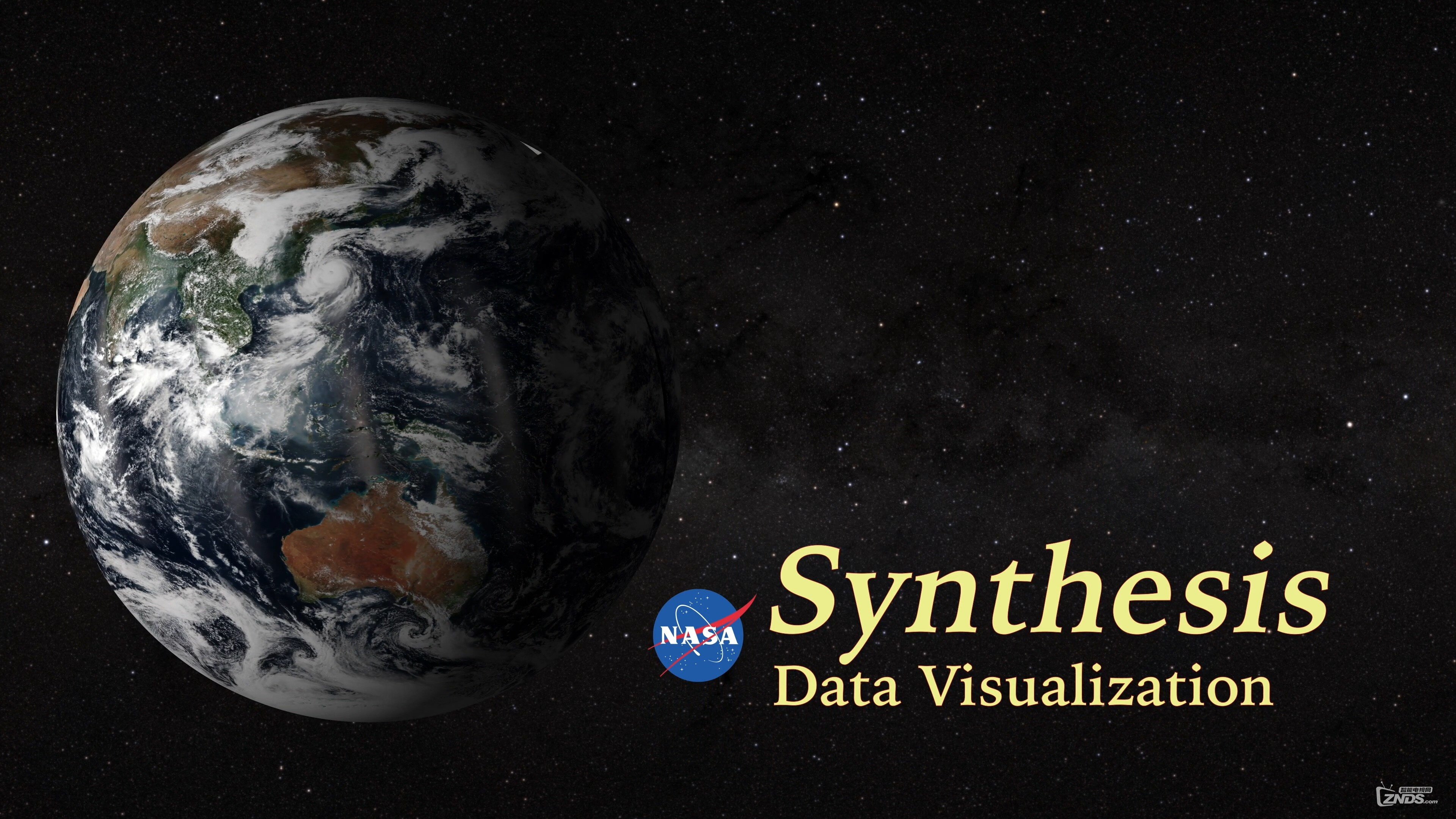 When we feel The Earth beneath our feet, see it with our eyes, hear it when the
wind blows, we perceive only the most obvious filaments of a far more complex
place. Only with exquisite machines--spacecraft in orbit and powerful computers
on the ground--can humanity begin to uncover the elegant nature of our complex
home.

Presented here are a collection of data visualizations based on observations
gathered by a fleet of spacecraft. In various depictions we see the currents of
the world's oceans, changes in temperature and land cover over time, and
precipitation as it cycles energy and water around our living planet.

But The Earth is only one part of a dynamic sphere, and with its companion The
Moon nearby, we cannot hlep but remeber that our whole planet travels in a
wider ocean. This video presents Earth's Moon with data gathered by the
remarkable Lunar Reconnaissance Orbiter, an advanced probe designed to map our
planetary companion in unprecedented detail.

Finally, our place in space would be cold and lifeless if it were not for our
omnipresent star, The Sun. Shining ceaselessly in the void, it bathes our home
planet in life giving energy, and holds The Earth, The Moon, and everything
else in the solar system in its gravitational thrall.

The data used in the creation of this video come from a wide range of
spacecraft, all part of NASA's broader Science Mission Directorate.

Credit: Michael Starobin, Producer
All data visualizations provided by the Scientific Visualization Studio
下载帮助:
[1] 本站建议下载使用专业BT软件下载电影,如:比特精灵,比特彗星,utorrent,迅雷等.
[2] 本站不提供在线观看,只提供测试下载,24小时内请删除.
[3] 如左键点击无法下载,你可以使用右键迅雷下载,或者复制下载连接到软件新建任务下载.
[4] 本站所有BT电影完全免费,须用bt软件下载,人越多下载越快,把资源分享给您的朋友可以提高下载速度.
[5] 720p和1080p资源大多无字幕需要去专业字幕站下载字幕后,外挂字幕观看.